Overview¶
You need to develop a multi-platform mobile application but you don't know how to develop under iOS, Android or other specific language ?
From an initial and single Java project source code, NeoMAD generates various native binaries and source codes (e.g. iOS, Android) as depicted on Figure 1.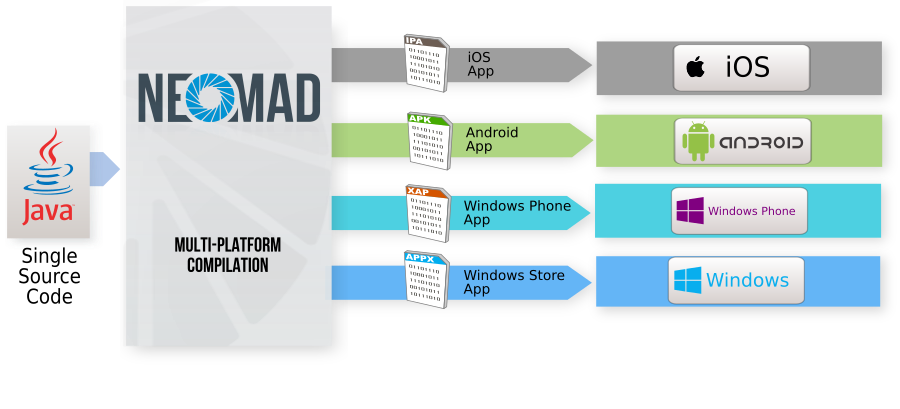 Get NeoMAD¶
NeoMAD is a powerful multi-platform compilation tool that fastens the development, deployment and commercialization of mobile applications.
The latest version adds support for Java 6 source code with enhancements of Java API (Collections), a new way to provide resources (without declaring them inside the project file), a more complete XML layout system.